Wheel and tire balancing at A & A Tires helps your vehicle roll more smoothly, which could end up saving you money.
Wheel Balancing

the Right Way
Like a tune-up for your wheel-tire set, balancing evenly distributes the combined weight of each tire and wheel assembly. When everything is in balance, you'll get a smooth ride with A&A vibration coming through the steering wheel and floorboard. Plus, it will help prevent uneven tire wear for added tire life and fuel economy.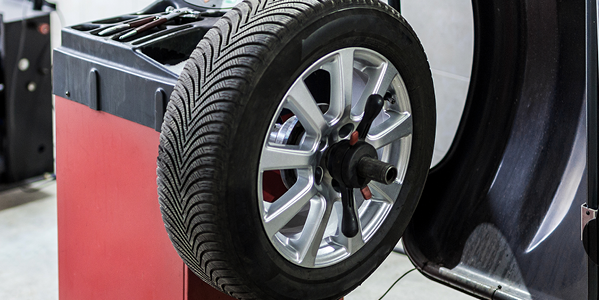 If you have a set of A & A tires that were balanced when you bought them, we'll rebalance them for free with every tire rotation. We'll even rebalance anytime you feel the service may be needed. It's part of our Best Tire Value Promise. Didn't buy your tires here? We can still balance your wheels and tires.